National Staff Bios
Jeffrey Cooper - Chief Executive Officer
A native of New Jersey, Jeff comes to ORT America from his most recent position as Controller-Racing, Vice President-Accounting for the New Jersey Sports and Exposition Authority. A CPA and graduate of the University of Albany in Accounting, he has had a long and rich career in Finance and Management. Among Jeff's core competencies are operations management, process system design, and budgeting.
Marla D. Landis - Chief Development Officer
Marla Landis brings a passion for serving the Jewish community to her role as Chief Development Officer. She has spent her professional life in the Jewish philanthropic world where she has developed key relationships with lay leaders and donors. Marla takes great pride in connecting donors with the beneficiaries of their generosity. An understanding of the local, national, and international Jewish philanthropic community has been instrumental to her success when cultivating and encouraging donors to give major gifts and develop endowments to ORT America.
Prior to arriving at ORT America, Marla spent over ten years with the Jewish Federations of North America (JFNA, formally UJC), as a Director in the National Development Department. Her portfolio included Major Gifts, National Women's Philanthropy, JFNA National Young Leadership Cabinet and Alumni, the C3 Team. She also served as a Young LeadershipTeam leader and member in communities across North America. Before moving to JFNA, Marla served as the Women's Department Director for the Jewish Federation of Greater Los Angeles/Valley Alliance for 12 years. Marla also held many positions over her 15-year tenure at the Jewish Community Centers of Greater Los Angeles.
Marla's long and consistent record of accomplishment in Jewish development is widely known among lay and professional leadership. Recognized by her peers for always maintaining a positive attitude and a "can do" approach, she will tell you that working in the Jewish community is much more than a profession, it is an obsession. The relationships she has developed around the world continue to inspire her.
A native of Los Angeles, Marla is happily married to Stephen, and is the proud mother of three beautiful adult daughters, Sarah, Gabriele, and Alison and a new son-in-law, Heywot. Additionally, she is the proud grandma to Dylan Shani.
Allison D. Halpern - Asst. National Campaign Director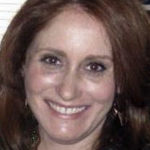 Allison comes to ORT America with a wealth of experience, most recently from the Federation for Jewish Philanthropy of Upper Fairfield County in Connecticut where she was the Vice President of Development. She holds a Masters in Not for Profit Management/Jewish Communal Service from Brandeis University, and in her long career in the Jewish not for profit world serving in she has worked in significant positions at the Jewish Federation of Greater Philadelphia, Young Judaea, Hadassah, Metro West NJ, UJA Federation of Northern Jersey, the JCC in Manhattan and at Albert Einstein Medical College.
Danielle Kline - Director of Foundation Relations
Danielle Kline is an experienced fundraiser for NGOs. She began her career working for Senator Hillary Rodham Clinton in Washington, DC where she created successful arts and economic development partnerships. In the United States, she has worked at the American Repertory Theater (Cambridge), at Long Wharf Theatre (New Haven), at the Institute of Contemporary Art Theater (Boston), and at the Big Apple Circus (NYC). Danielle has led environmental and education projects in Afghanistan and Liberia, respectively. She is a proud Returned Peace Corps Volunteer and while serving in that capacity, she provided fundraising, strategic planning, and communications expertise to woman-owned businesses in Kyrgyzstan. Danielle received her B.A. from Northeastern University and her M.A. from New York University.
Lawrence Ludwig - Director, Management Information Systems
Lawrence R. Ludwig joined the ORT family fourteen years ago. Larry received his undergraduate degree in Computer Science at Queens College of the City University of New York in 1988. Since then, he has worked for over twenty years solely in the non-profit fundraising sector, including nearly ten years in the Development Office at the American Museum of Natural History. In his spare time, Larry enjoys traveling and spending time with his son Jason as well as doing anything relating to soccer.
Brandon Mitchell - Director, Marketing & Communications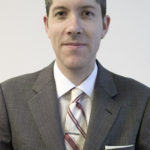 A native of the San Francisco Bay Area, Brandon has been working for ORT America since arriving in New York in 2010, and has brought his diverse experience in messaging, visual presentation, and branding to telling the organization's story. With a background in design and media arts, he has lived in six cities in ten years, and worked in fields ranging from Business-to-Business database design, to web and graphic design, and film production (and tries to remain engaged in photography and music production when not in the office).
Lily Joy Sembrano - Controller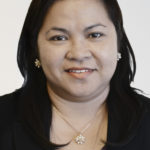 A CPA and a Certified Non-Profit Accounting Professional, Lily Joy comes to ORT with over 20 years of experience in the field of finance.
Most recently, she served as controller for an international non-profit organization specializing in transitional justice, overseeing all financial aspects of the organization including grants management and donor reporting. In addition to handling the organization-wide annual audits, and all international country program and statutory audits, and operational reviews, she spearheaded the budget preparation process and coordinated with the banking institutions on cash and investments. As part of the oversight function, she visited country offices in different parts of the world to ensure adherence to fiscal policies and procedures, and developed systems to strengthen internal controls and safeguard the assets of the organization.
Previously, Lily Joy was employed in public accounting and was a senior auditor of Ernst and Young Global where she had extensive training and exposure in the fields of accounting, finance and auditing.
A native of the Philippines, Lily Joy earned her bachelor's degree in Accounting from the University of San Carlos, Philippines, and graduated Magna Cum Laude.
Tanea Hammond - Director, Development & Outreach