As a key segment for ORT America, the Atlanta region is made up of a diverse group of young Jewish professionals, business people and retirees in the southeast who stand behind the ORT mission of helping to fund ORT schools and programs where underprivileged students get crucial education and training.
Founded in 1970 by Rabbi Harry H. Epstein, ORT Atlanta grew from one local chapter to an entire region.  Over the years, ORT Atlanta has distinguished itself by working with Atlanta Jewish day schools to provide computer education guidance; the region created an international ORT student exchange program between the Davis Academy (a reform day school), ORT Argentina & World ORT Kadima Mada in Israel; it started the Honey from the Heart fundraiser for Rosh Hashanah going 26 years strong, in which tens of thousands of jars of honey are sent within the U.S. and abroad as High Holiday gifts; it organized an on-line auction, ORTBuy, that in its 5th year has raised more than $50,000; and it adopted Hodayot youth village in Israel, raising funds for capital upgrades and renovations of the village school, which changed the lives of students and teachers.
Click video to see how ORT is changing education for life.
---
Upcoming Events: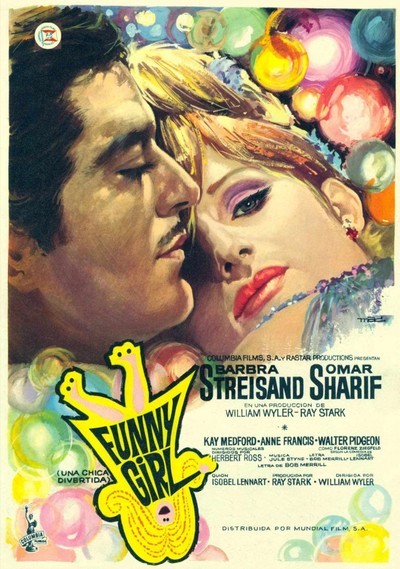 Come suppORT us and watch the wonderful film, Funny Girl, at the AJFF!
Tuesday, February 13th 2018 at 7pm
The Springs Cinema and Taphouse (previously Lefont)
5920 Roswell Road C-103, Atlanta, GA 30328
Cost: $15
*We have a limited supply of tickets so click and reserve yours today!
For more information, email: Veronica Beskin at vbeskin@ortmamerica.org or Call ORT Atlanta at 404-327-5266
---


We hope you will join us at our Annual Meeting Sunday, March 18 in Chicago.
Learn about ORT's impact on the lives of students around the world, exchange
ideas with other ORTists, help chart our path and have fun. We recognize
our amazing Event Co-chairs: Ellen Doppelt & Robbie Sherman,
and Pinstripes, our sponsor.

Keynote Speaker: Tom Alexander, CEO 1871 , one of the largest technology incubators in the United States.
ORT America President's Award Recipient: Shelly Dreifuss, a dedicated ORT supporter and past President of the Metropolitan Chicago Region.
For more information click here.
---
This past March, three young Atlantans – Ben Rosenberg, Sarah Moosazadeh, and Adam Hirsch – participated in a mission to Israel to see ORT in action firsthand. They were joined by 16 other ORTists from around the country.  You can read Sarah's full account which she published for the Atlanta Jewish Times.
---
ORTBuy
Solicitations for items to be listed in our 2017 ORTBuy Online Auction in November are currently underway!  For more information on how you can donate an item or be involved with ORTBuy committee, click here.
Hodayot
ORT Atlanta is proud to continue raising funds for our recently adopted Hodayot Youth Village in the Lower Galilee region!  The Hodayot school is often seen as the "last bus stop" for many poor, at-risk teens from immigrant families in Israel.  ORT Atlanta is honored to give these teens a chance for a better future.  For more information on Hodayot and how you can help, click here.
Honey from the Heart
The 2017 Honey from the Heart sale is now closed. Thanks to all our distributors and buyers who helped us ship over 30,000 jars of honey this Rosh Hashanah.  For more info on Honey from the Heart and how to participate in the future, click here.
ORT Atlanta Women's Seder
Each year before Pesach, the women of ORT Atlanta get together to revisit the story of exodus and recount the tale of the haggadah with a twist.  Do you love the idea of not being in charge of all the cooking and all the preparations? What about tasting wonderful foods from different family traditions and receiving all the great recipe ideas?  This event allows you to enjoy visiting and sharing feminine rituals with interesting women of all ages. The annual ORT Women's Seder is a tradition not to be missed.  For a list of the recipes from the 2017 event, click here.
ORT Atlanta Book Club
Every other month, our book club gets together at The Diner at North Point to eat dinner and discuss a recently published novel that has made its mark in the world of literature.  Come join us and share your passion for reading with ORT Atlanta. For details on our upcoming selection, please click here.